HA Hause
Logo Design


Project Brief:

Design a logo for HA Hause.


Documentation:

HA Hause is a bourgeoning clothing brand based out of Istanbul. They approached me and asked me to design a logo that reflected their customer: a free-thinking, curious person with an adventurous spirit. This project was a new kind of challenge for me because there were no branding materials whatsoever - the logo would be the first visual asset ever made for the company.



I started out by brainstorming some keywords that describe the brand, as well as some that aren't applicable. I tried to put myself in the mindset of the customer and asked myself - what would I want to feel and see if I were the free-spirited, curious customer? An illustrative logo didn't seem very applicable to the minimalist client, so I went with a typographic logo.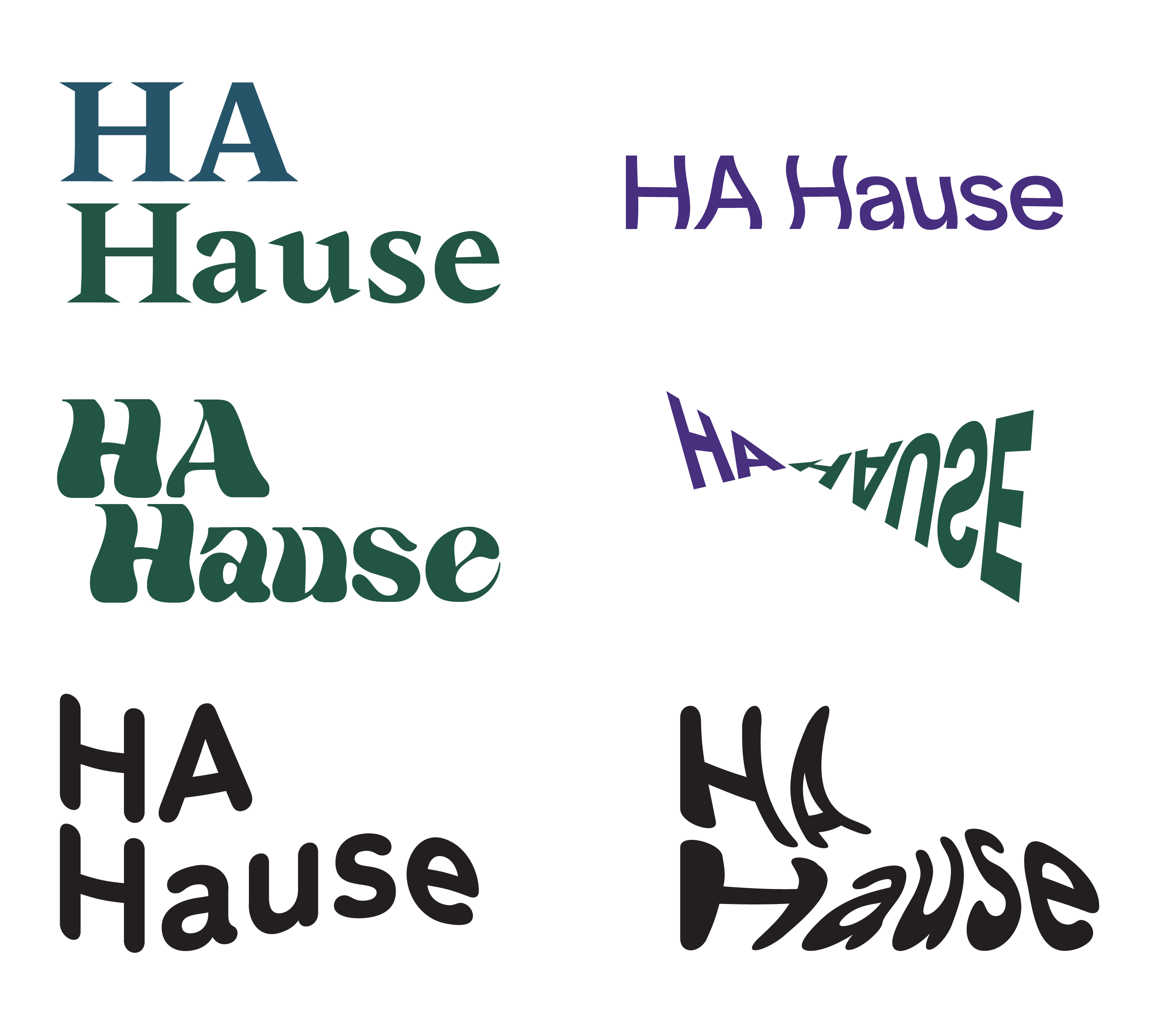 After some sketching, I drafted a first round of logo designs. We settled on the 6th logo design, with some modifications to make it more 'avant-garde' and less 'circus clown'. Eventually, we reached the final design, which encapsulates the vision and experience of HA Hause's customer.